HeeBee Geebs is a small New Hampshire LLC that creates handmade jewelry and granola. It was started in 2016 and has come a long way in a short time.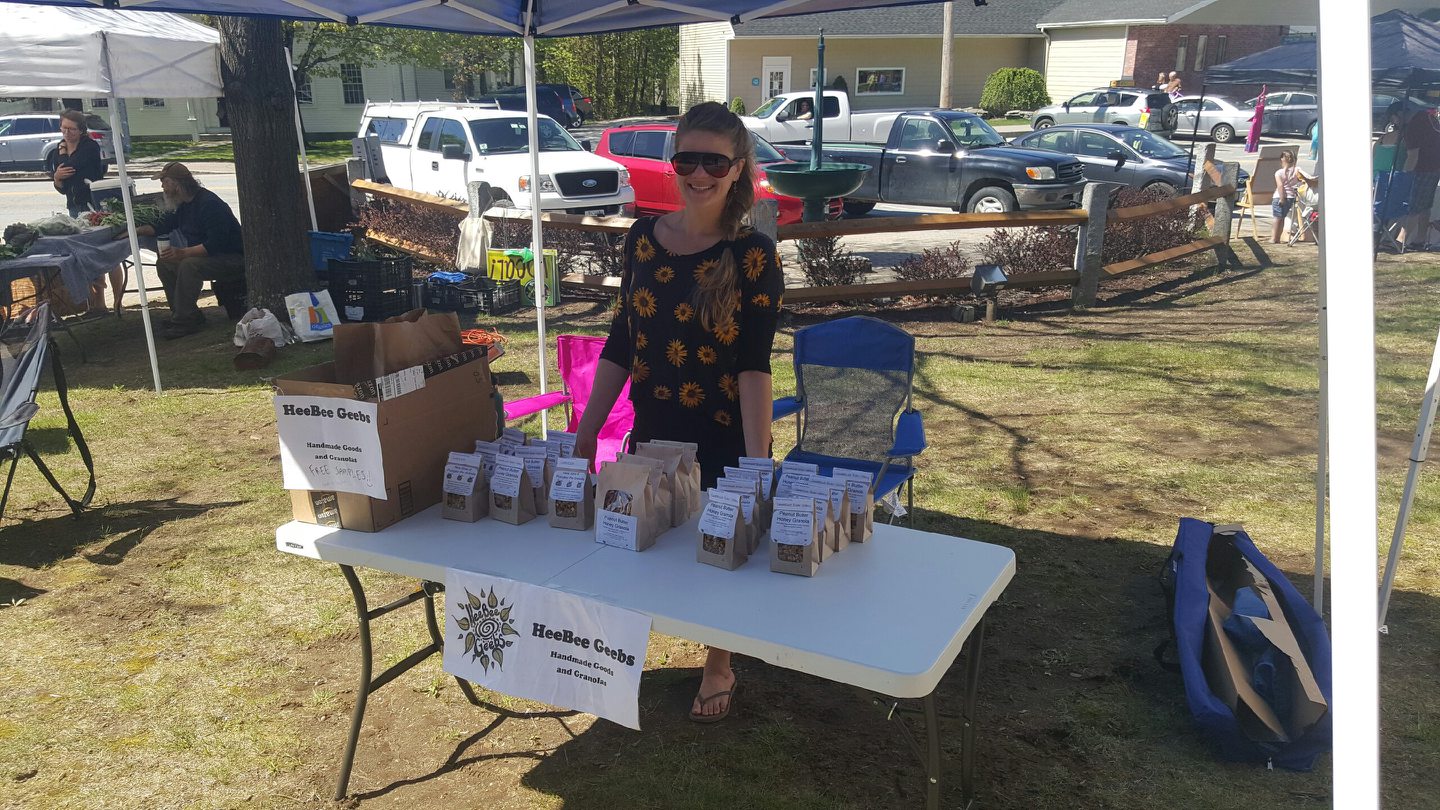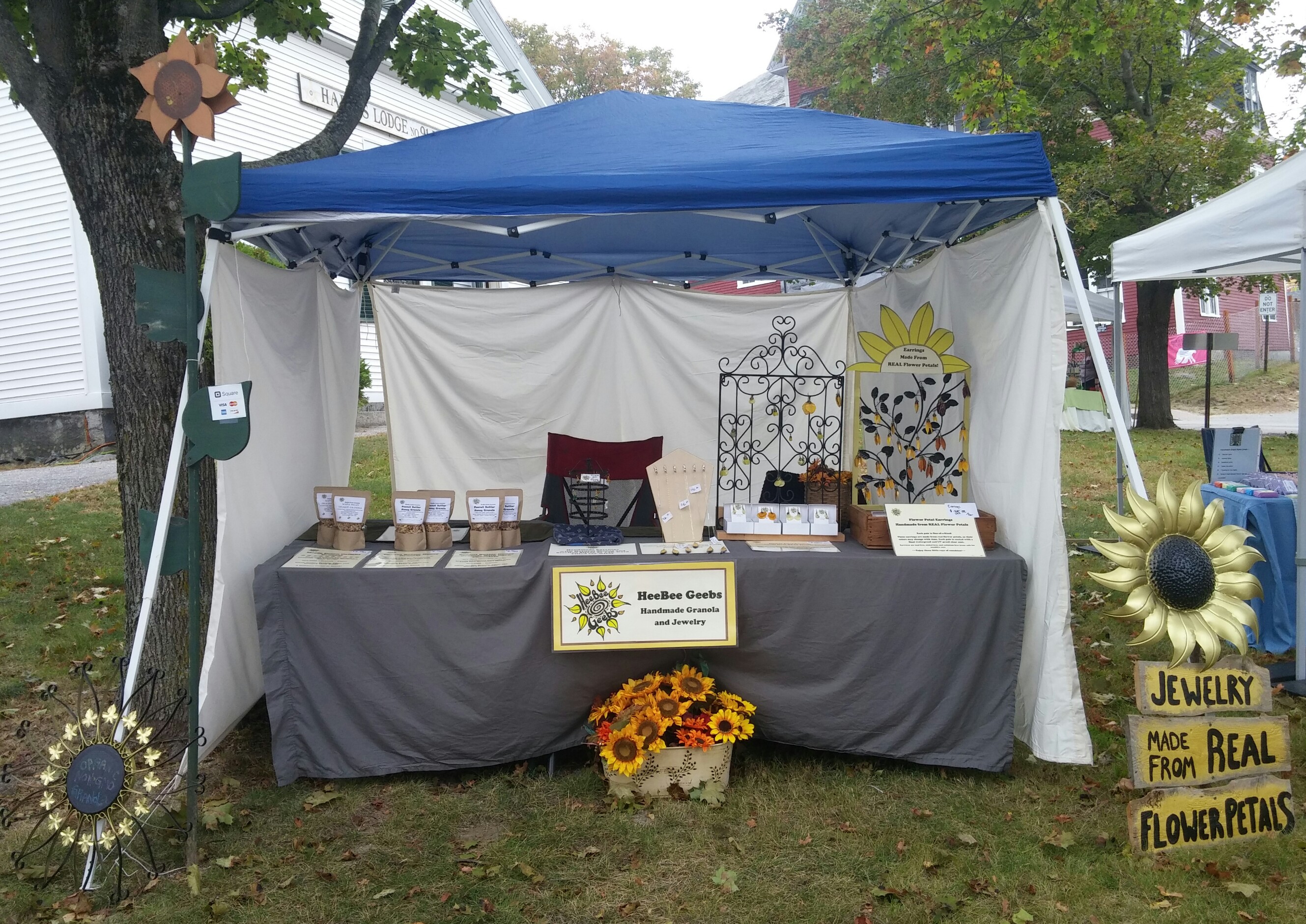 Granola and Jewelry- kind of a random combination, right??
Not so much of a random combination for company founder and CEO Hillary Flanders- who happens to LOVE both! HeeBee Geebs is a culmination of many loves that Hillary has- quality, locally sourced foods, unique jewelry, and nature's endless beauty.
At HeeBee Geebs we want everyone feeling great from the inside out- whether it be feeling great from a full belly of delicious and nutritious granola, to feeling great and confident rocking a completely unique beautiful piece of jewelry. If everyone starts feeling better about themselves, maybe they will start treating each other and this planet better! A girl can dream right!?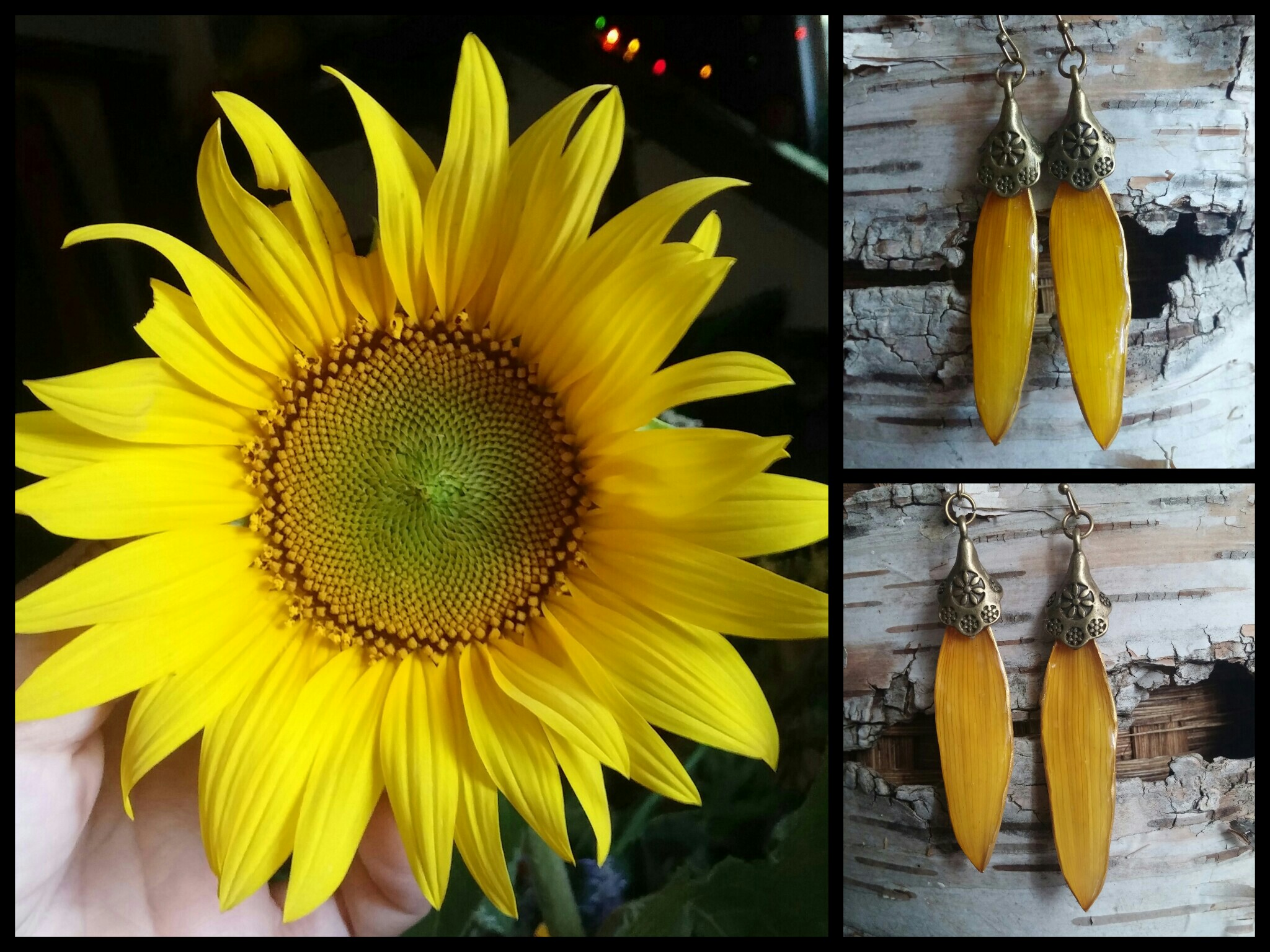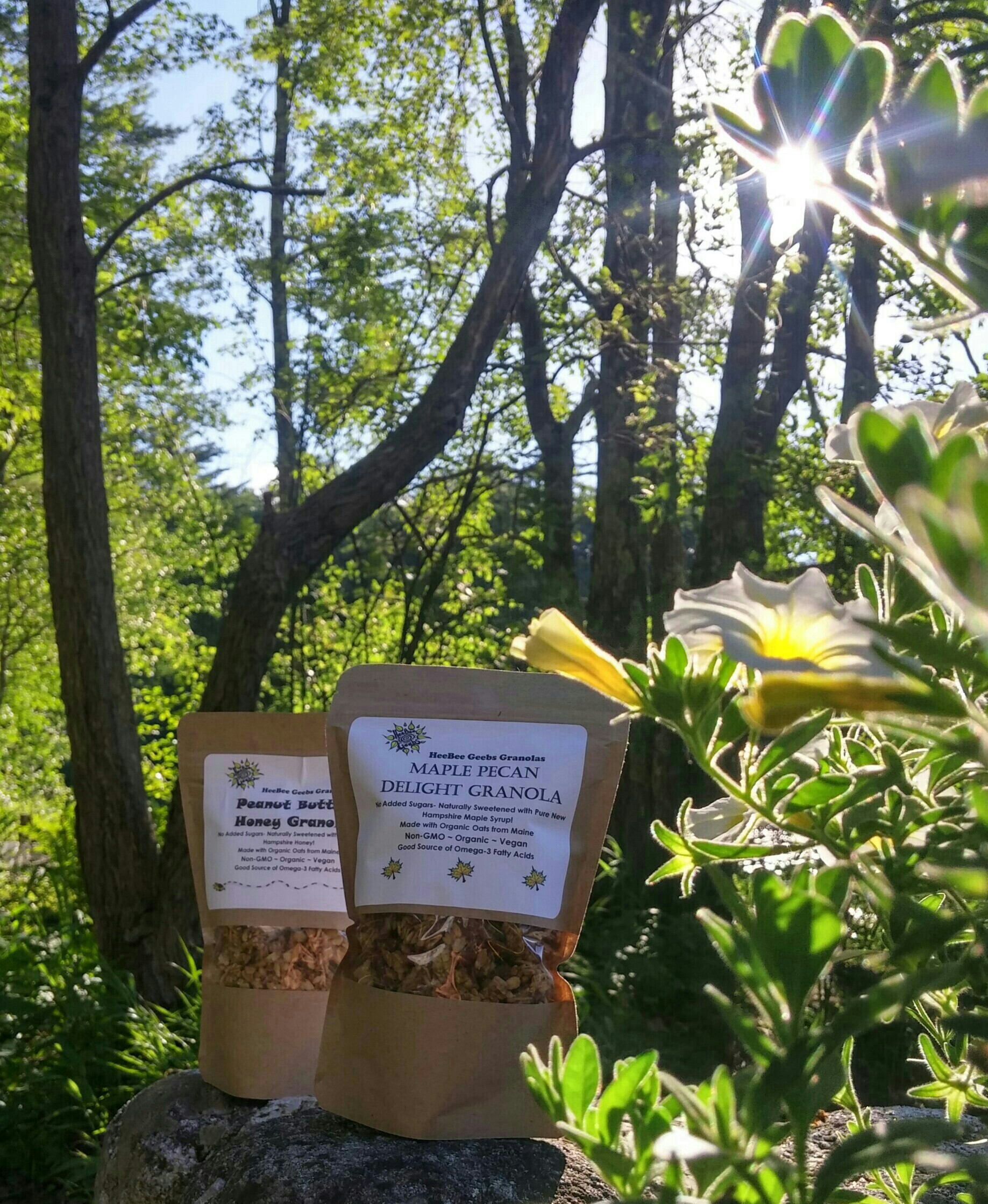 So What's up with the name 'HeeBee Geebs'?
A lot of people love our name, and we do too! Here is a little background information on how the Geebs came to be...
The name HeeBee Geebs is based on a nickname from the company founder's father. HeeBee Geebs founder and CEO Hillary's dad often calls her "Heebie" or "Heebie Jeebie," and has done so ever since she was a little girl. We wanted to keep the fun lightheartedness of heebie jeebies, but without the negative connotation that can sometimes come along with the heebie jeebies. So we dropped the ending of jeebies and made it "geebs" with a G.
...Hence came HeeBee Geebs!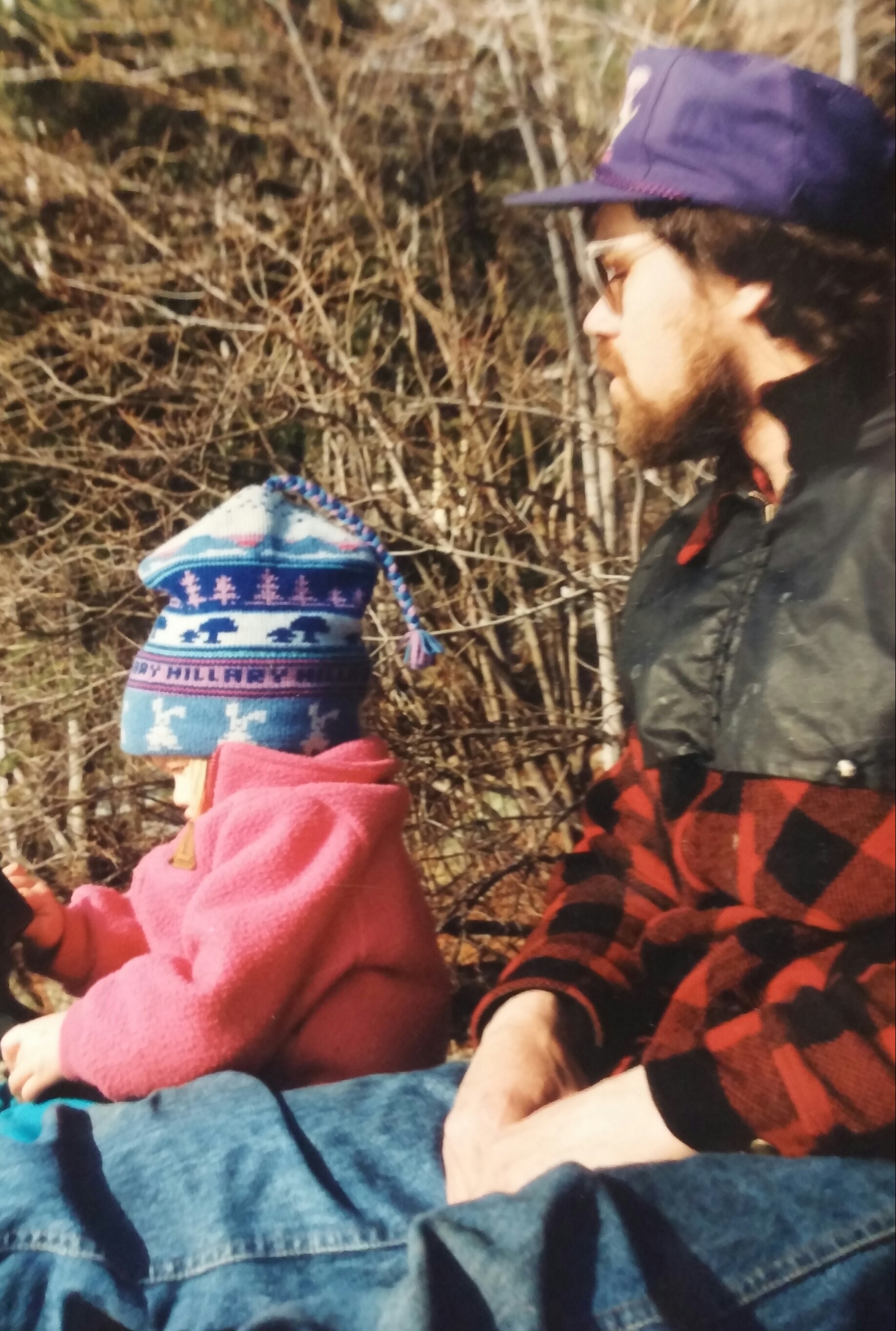 (Above: Young HeeBee pictured with her father)
To make it even better, as it turns out in Greek mythology, Hebe is the goddess of youth and cupbearer to the Gods. What an awesome coincidence! We felt this played in perfectly with our products- nutritious granola to help keep your divine bodies youthful and healthy, and unique beautiful jewelry made with preserved pieces of nature. We hope you LOVE our products as much as we do!
We couldn't be more proud of the high quality products we create. We hope that you enjoy these little rays of sunshine and deliciousness, and use them to exude positivity and sunshine wherever you go.
Now go get your Geeb on!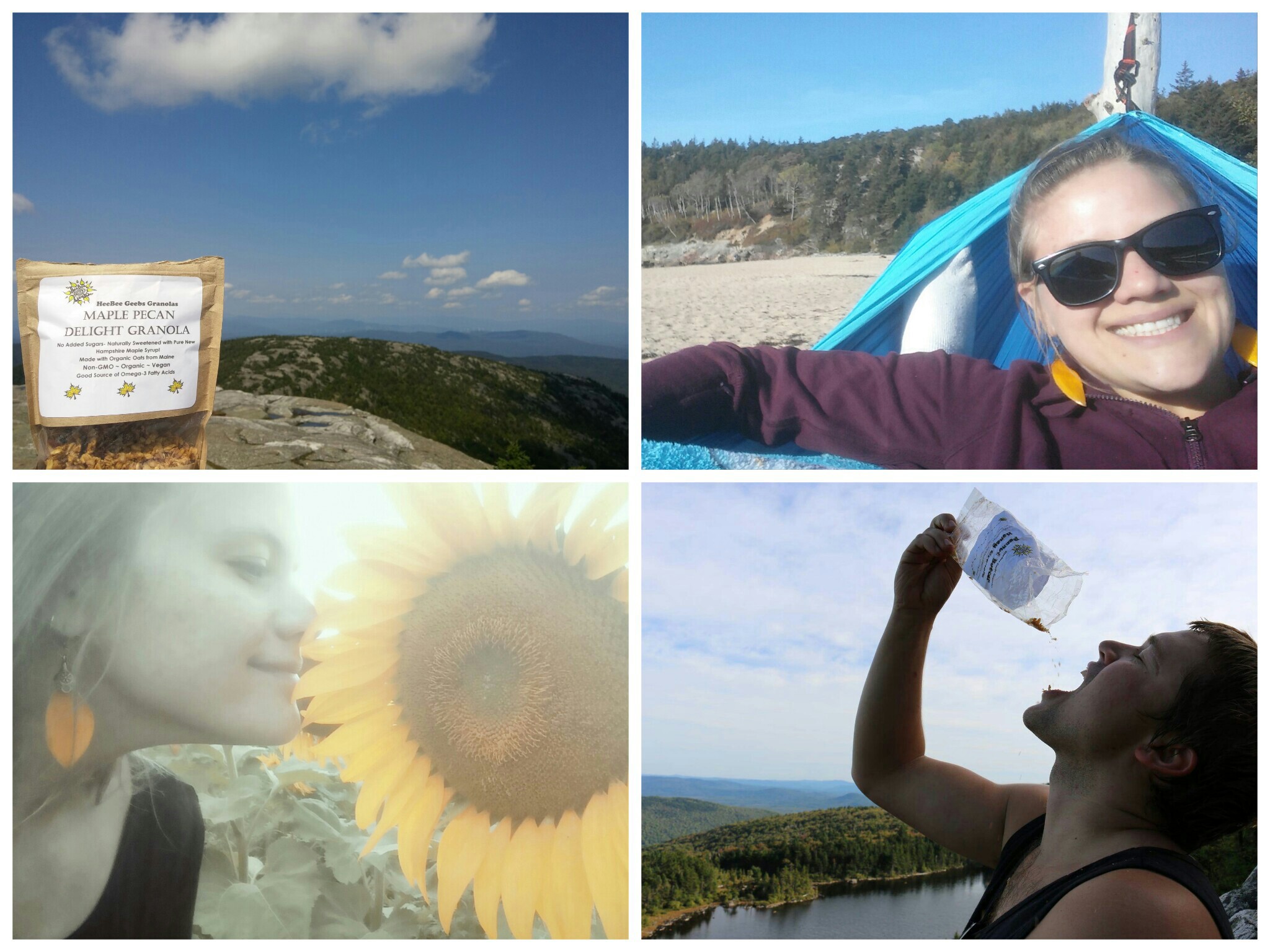 Our granola is available in retail locations in New Hampshire (see the 'Retail Locations' section). Our jewelry is available here, in retail locations throughout New Hampshire (see the 'Retail Locations' section), and at various shows throughout the year (see the Events 2020 section). Follow us on social media to see what's new and where we will be!